Description:
Paris, France
Saturday, April 27 – Sunday, May 5, 2013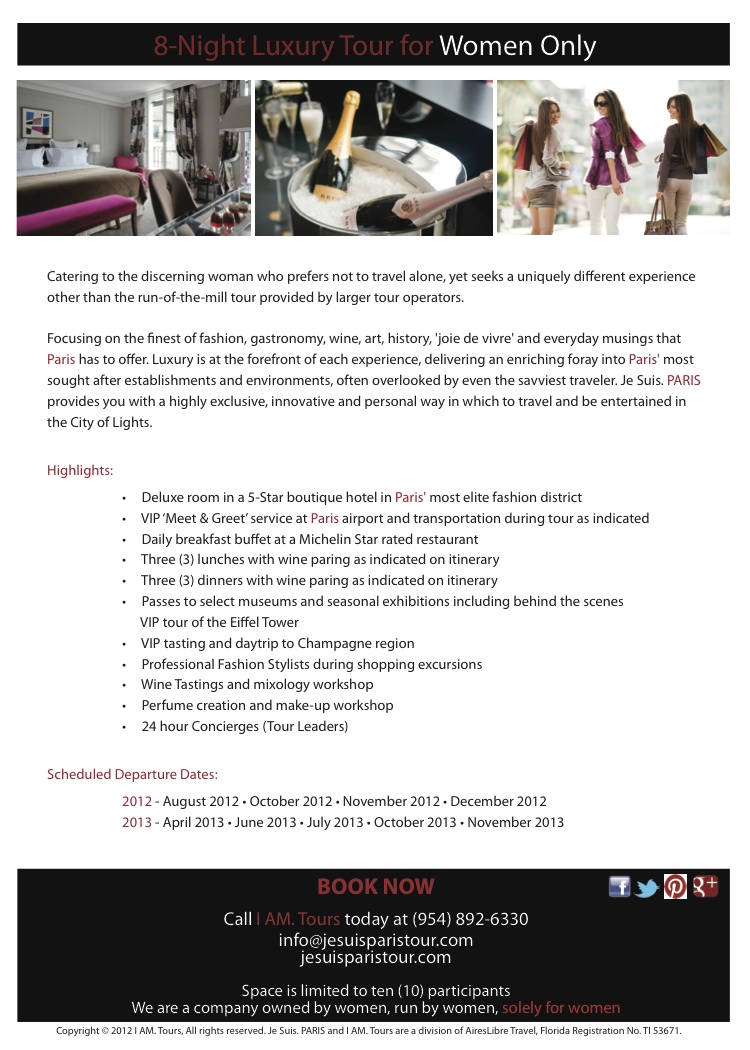 8-NIGHT LUXURY TOUR FOR WOMEN ONLY
Catering to the discerning woman who prefers not to travel alone, yet seeks a uniquely different experience other than the run-of-the-mill tour provided by larger tour operators.
Focusing on the finest of fashion, gastronomy, wine, art, history, 'joie de vivre' and everyday musings that Paris has to offer. Luxury is at the forefront of each experience, delivering an enriching foray into Paris' most sought after establishments and environments, often overlooked by even the savviest traveler. Je Suis. PARIS provides you with a highly exclusive, innovative and personal way in which to travel and be entertained in the City of Lights.
Type of Event
: Other
City
: Paris
County
: France
Contact Phone
: 954-892-6330
Contact Name
: Raquel Segura
Contact Email
:
info@jesuisparistour.com
More info
:
jesuisparistour.com
---